Video Conferencing
From all-in-one kits and devices for your huddle rooms to customized A/V systems for your training rooms, combine hardware and software to best fits your needs.



In the business world, desktop video conferencing is a core component of unified communications applications and web conferencing services, while cloud-based virtual meeting room services enable organizations to deploy video conferencing with minimal infrastructure investment.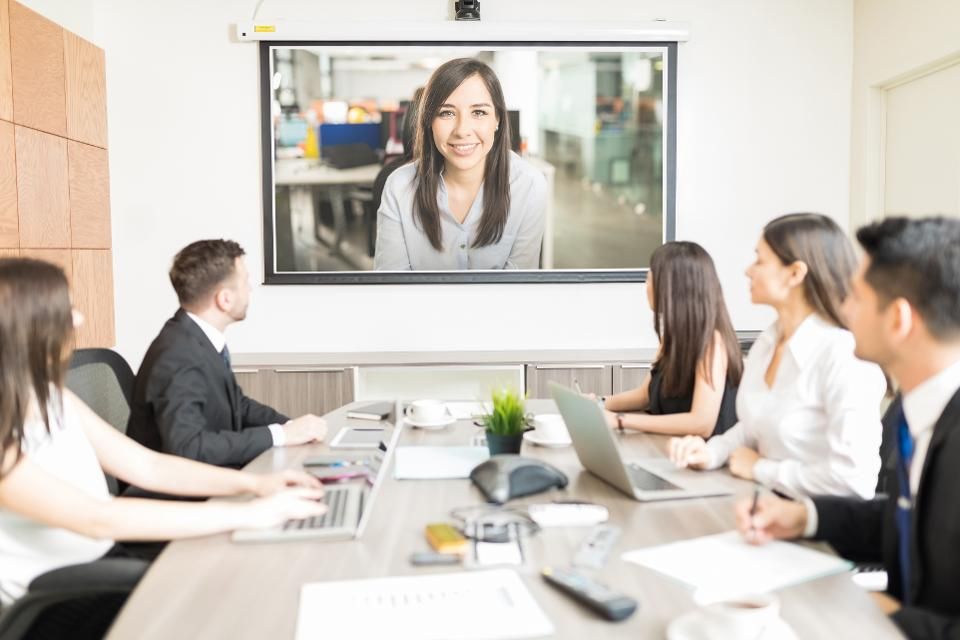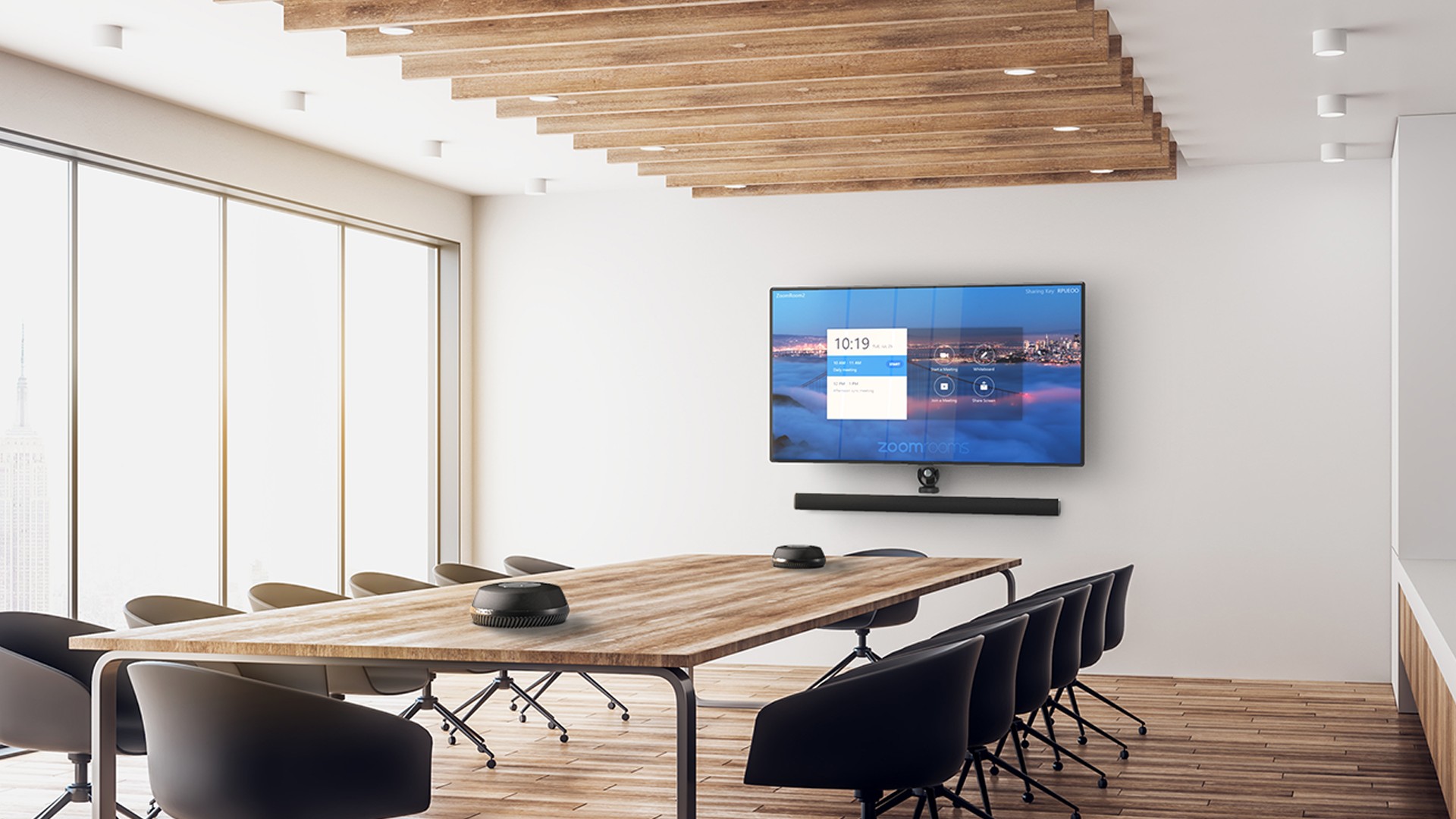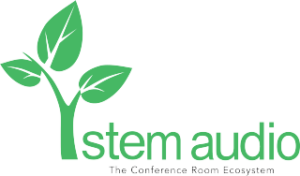 Great user experiences for video conferencing designed with the user in mind. Using a clean, minimal, and familiar user interface you'll know exactly what to do when it's time to join or stat a meeting.  Compatible with all of your favorite video conferencing platforms.
Meeting Rooms
State-of-the-art audio & visual equipment and appropriate furnishings create a welcoming, comfortable, and productive atmosphere. From video conferencing to in-person meetings having a professional meeting room leaves a lasting impression of professionalism and warmth.

Tell the story of your business through high-impact visual messaging.  Large-format digital displays provide professional-grade image quality with high-brightness and crisp colors. Use interactive digital signage and displays to simplify meetings and increase collaboration. Participants can use their personal devices to easily share content on the board. And built-in creative tools allow employees to craft eye-catching presentations in mere moments.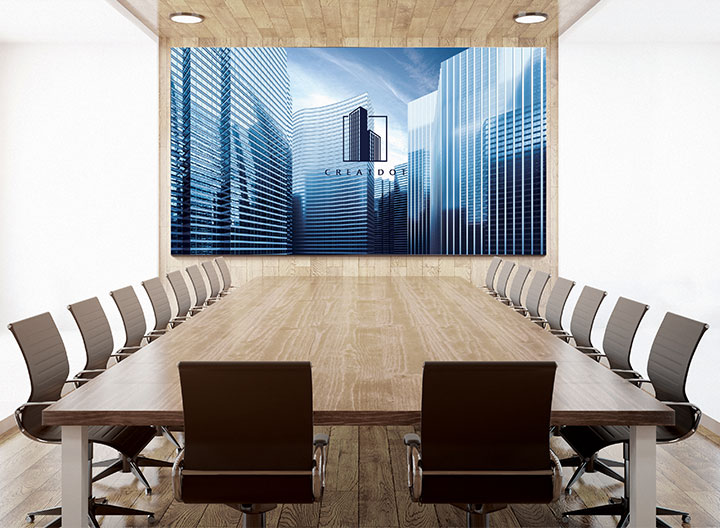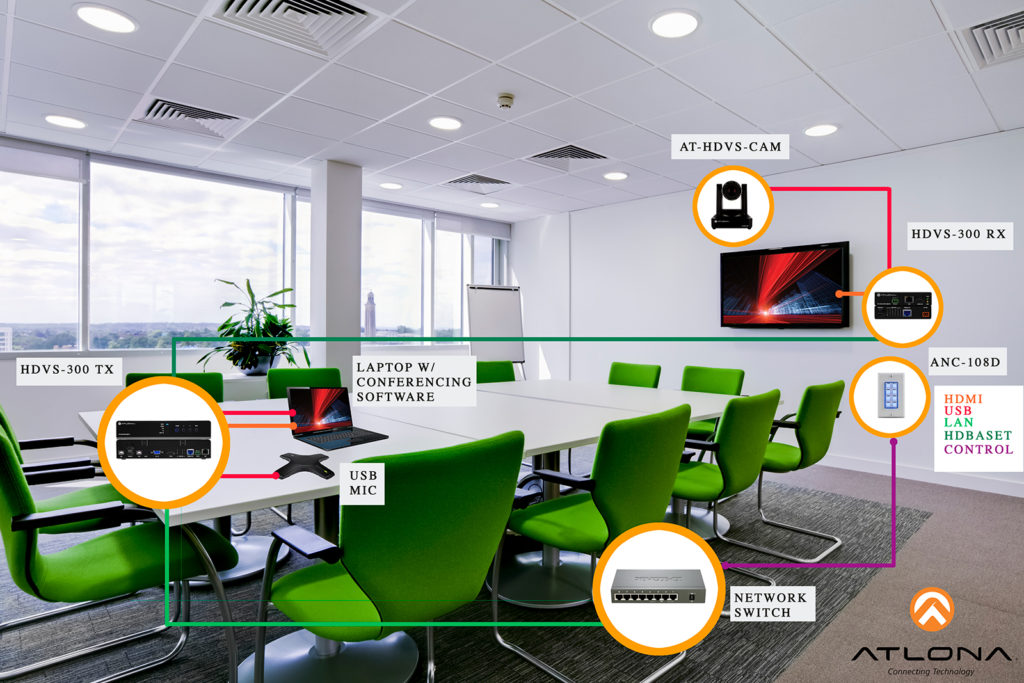 The team isn't always in one room. Soft codecs such as Zoom, Skype® for Business, Cisco WebEx®, and others have made the whole world smaller. However, delivering a quality video and audio experience from a PC is challenging, whether relying on the built-in camera and mic of a laptop, or trying to string together long USB cable connections.
Digital Signage
Entertain and engage visitors, shoppers, and tenants. Display highly visual and relevant information with a wide variety of form factors.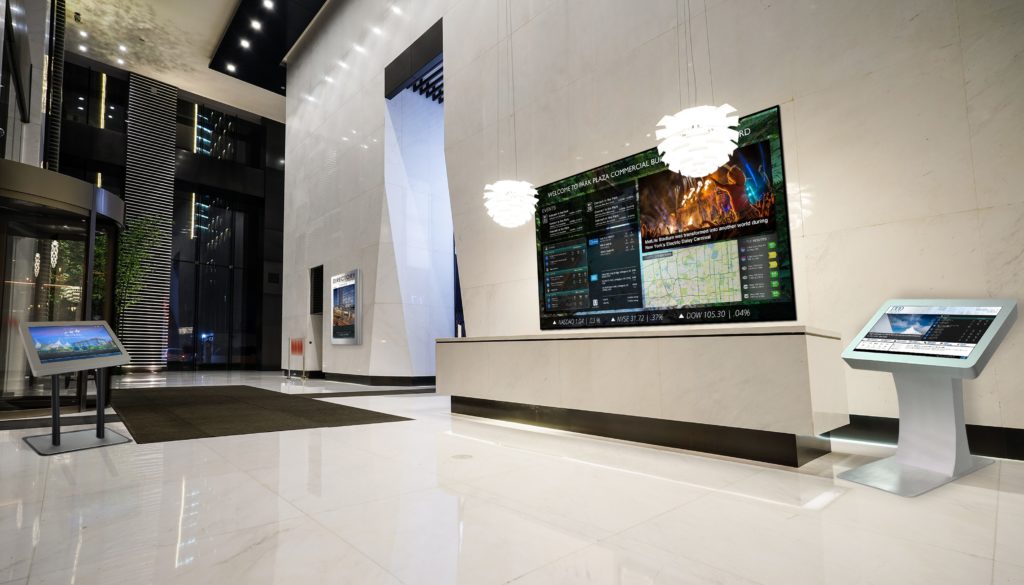 Simple solutions for smart spaces that engage people. Captivating digital displays and IoT-connected directory solutions improve the experience of tenants, visitors, and shoppers. Digital signage solutions are simple to deploy, easy to use and low effort to maintain.

There's no need for separate apps to control the shades, thermostat, and a light bulb. Replace them all with one that manages and controls all of these devices together. You'll be amazed when you can prepare the house on your way home by dialing back the temperature, closing the shades, and bringing up the lights—without jumping app-to-app. House divided? No worries, we have both iOS and Android users covered.

Smart Office
A modern office is much more than a physical environment. Intelligent technologies are changing the way employees interact and work by making office spaces more energy-efficient, more secure, and more comfortable. Today's office is a smart office.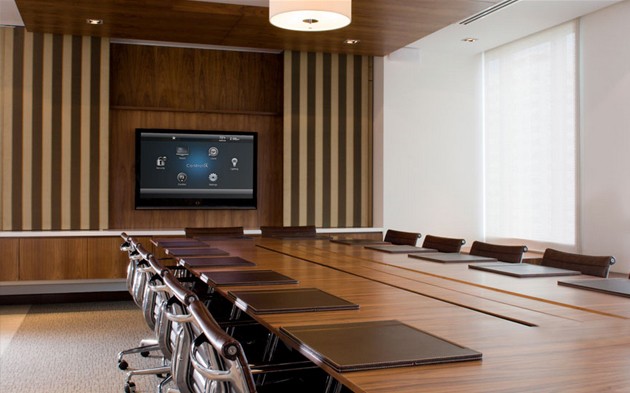 You have enough to worry about without letting the technology of business operations distract you. Control4 can give you a competitive advantage by improving operating efficiencies. Set your lighting, music, temperature, and video to greet your customers with the perfect welcome. With one-button your security system arms, lights go on, temperature adjusts and all the music and TVs automatically turn on. Keep an eye on things—from anywhere. Whether equipment or lights are left on, or unusual activity is detected, you'll always be in the know.

Create extraordinary human experiences with lighting and shading solutions that promote comfort, enable enhanced well-being, and help foster engagement. Human-centric lighting focuses on the human experience. It employs four elements of lighting design that allow people to be, work and feel their best. Quality Light, Natural Light, Connection to Outdoors, and Adaptive Controls.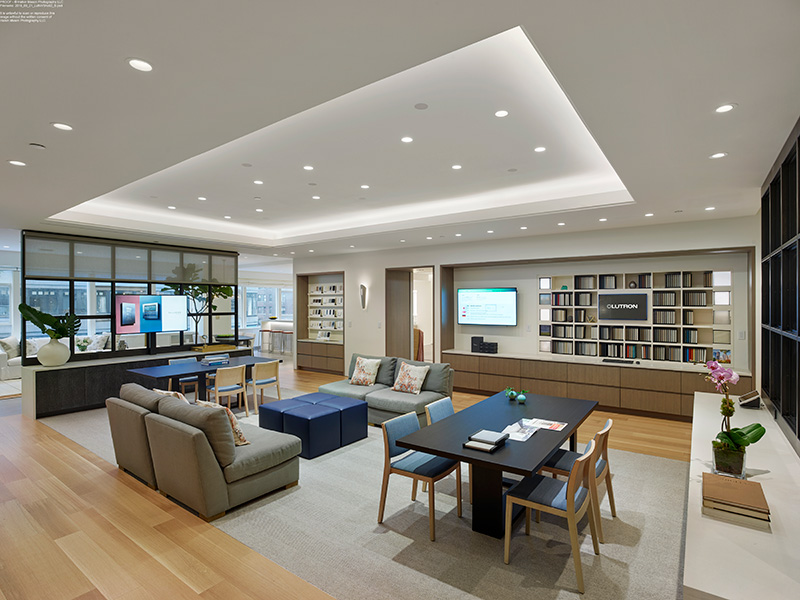 Let's Talk
(949) 799-2900 option 1
Technology consultations and quotes are always free!  Don't suffer from technology complexity or confusion, just give us a call or drop a note. 
Email Us