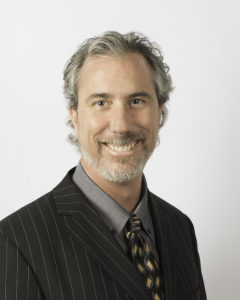 Matt Walin
CEO
Matt is married to Bridget and has a son Maxwell in college at UCSB.  Having grown up in Irvine, Bridget and he now live in Newport Beach.  As passionate as Matt is about his company, he enjoys songwriting, creating and performing music.  He has enjoyed a simultaneous career as a record producer and record label owner.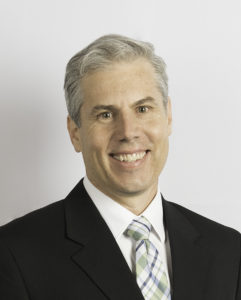 Steve Stary
VP of Sales
Steve is married to his wife, culinary specialist and personal chef Gina.  Their daughter Alexis and son-in-law Greg are newly married and son Nicholas is a personal trainer.  A lifetime resident of the Newport Beach and Costa Mesa, Steve is passionate about his faith and engagement in his church community.
Brilliant AV's genesis dates all the way back to the mid-1980s.  At that time Jim Walin (Matt's Father) and Paul Stary (Steve's Father) were strategic partners engaged in the design, custom assembly, and installation of home stereo systems, burglar alarms, surveillance systems and lighting control.  Their work as pioneers in this industry set the stage for Matt and Steve to literally "grow up" in the high-end audio and smart home & smart office installation business.
Both Matt and Steve joined their father's companies and learned the ropes from the bottom up.  In 1995, Paul and Steve's company, Stary Technologies won the bid to wire a new home project in Newport Beach called "The Castaways."  This was a significant project because it was the first of it's kind – a 120 unit semi-custom tract of million dollar homes.    Matt Walin joined StaryTech as Operations Manager to bring his experience and skills to bear and provide the needed leadership the growing company required.  During that season of business they wired, installed, and serviced over 500 new homes in the Greater Orange County area in addition to several dozen estates and custom homes.
In 2005 Matt made his solo debut by forming Matt's Technical Services. Steve took StaryTech back to its roots in exclusively serving estates and custom homes.  Matt's Tech was an effort to get back to basics and get ultra close to the customer which proved to be a highly successful model.  Matt continued to build his client base until incorporating as The Walin Group, Inc. in 2011.
In early 2014, Matt and Steve began discussing what they thought success would look like in the future as technology improves and the market grows.  Both agreed that more customer's would need to be served, high quality employees would need to be hired, and marketing efforts would need to be launched to maintain success.  Both at their physical limits and constrained by time, the merger of The Walin Group and Stary Technologies made perfect sense.   
Brilliant AV was launched as a new brand to represent the best in Smart Home and Smart Office technology that the new combined companies embody.  Under Matt Walin's leadership, Brilliant AV strives to retain all of the best parts from every season of our rich history.  Staying ultra-close to the customer, using the best products and brands, delivering technical excellence, and being willing to take on whatever our client's need gives Brilliant AV a decided edge over our competition. The goal remains the same as it has from the beginning, to deliver the best possible results and an amazing customer experience along the way.  Brilliant AV retains a close-knit family atmosphere and an environment for personal and professional growth for our employees.  Happy, proud, and talented employees deliver great results for our customers!