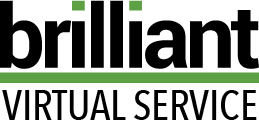 Virtual Service Call
30 Minutes
Paid via credit card on file at the end of the engagement

Requires a client representative is on-site and available for the duration of the call. The virtual nature means that the technician will need to interact with a person at the site.

Requires an iOS or Android Smartphone.
Additional Time
15 Minutes
Extra time is rounded to the nearest quarter-hour.

All the technician time spent working on your issue will be billed.

If the issue is not resolved virtually, an on-site service visit may be required. All elapsed time will be transferred to the on-site visit, and the virtual call will not be billed.
Step 2 - Download Software
What to Expect During the Call
In order to engage with our technician, you will need to have an iOS or Android Smartphone available.  Please confirm that you have the following things installed and ready for the appointment.
All Apps for your Smarthome installed and logged in on your phone
Be certain you are connected to your home's WiFi system. (Unless your WiFi is down).
Be prepared to turn on your smartphone's camera so the technician can see your system.  It is likely that you will be interacting with the technician over two-way video.
Step 3 - Engage with your Technician
Start with a Phone Call
Our technician will call you to explain the process and check-in prior to starting the engagement. He will lead you through the process of connecting for the Virtual Service Call.
Virtual Service Call Engagement
Once connected in our collaboration software, the technician will provide clear instructions on what to do every step of the way.  He may also be working on the back end of your technology systems so your patience is appreciated.